Respectively there are 84 3-digit UA sets of size 36, up to one trivial 9-digit UA of size 81.
Someone may want to calculate the probabilities for each of the combinations.
Regardless of the exact distribution, there is a trend some combinations of UA to exist in a grid more probably than others. This, at least parially, explains the existence of islands in the above graphics.
Finally, there is a difference between the trivial unavoidables for 2 and 3+ digits since latest require more than one clue to be solved.




Distribution of Solution Grids for known 17, 18, 37, 38, and 39-clue puzzles



Here are some pictures representing the distrubution of the grids known to have n-clue puzzles.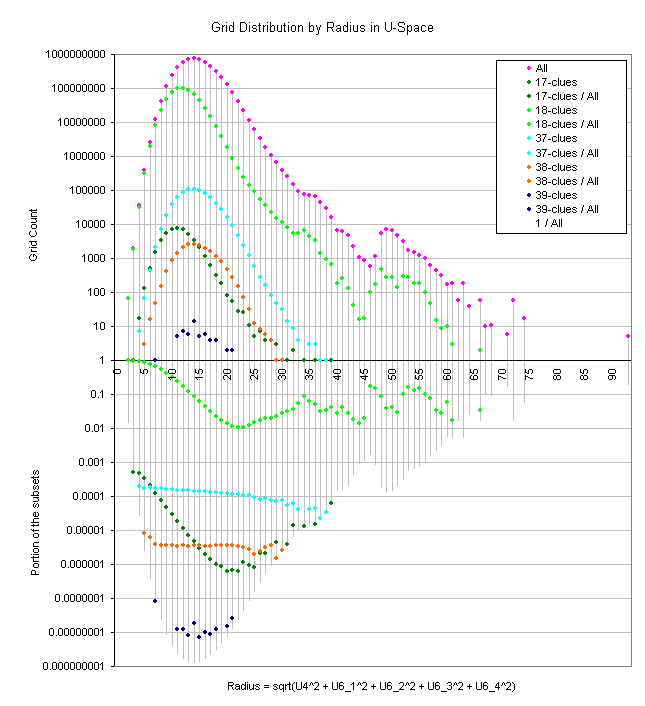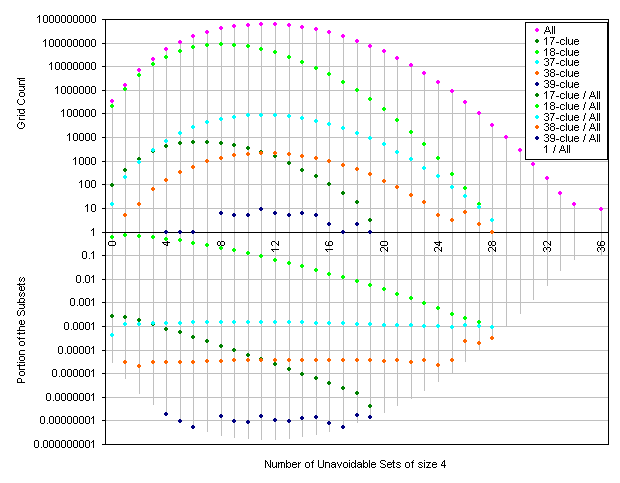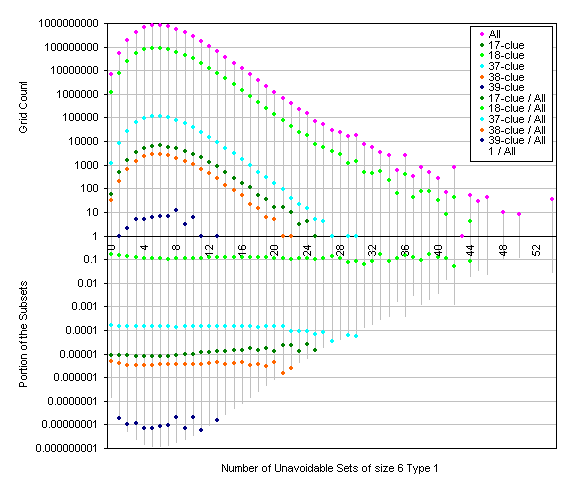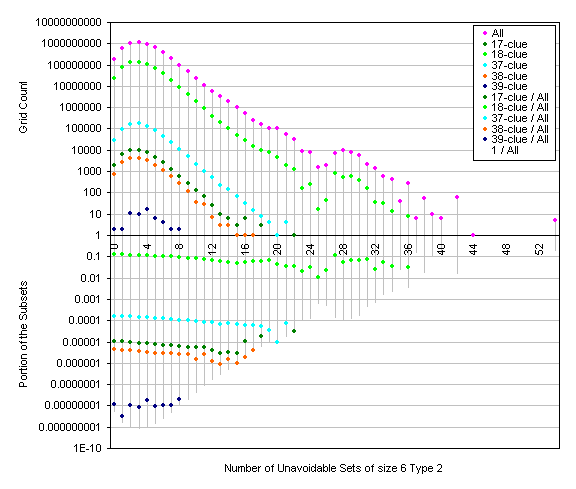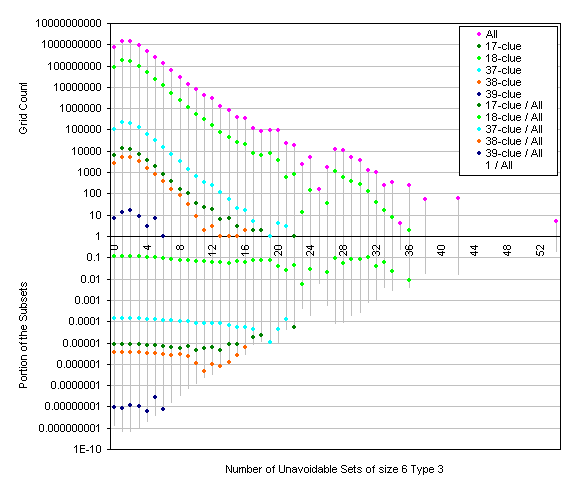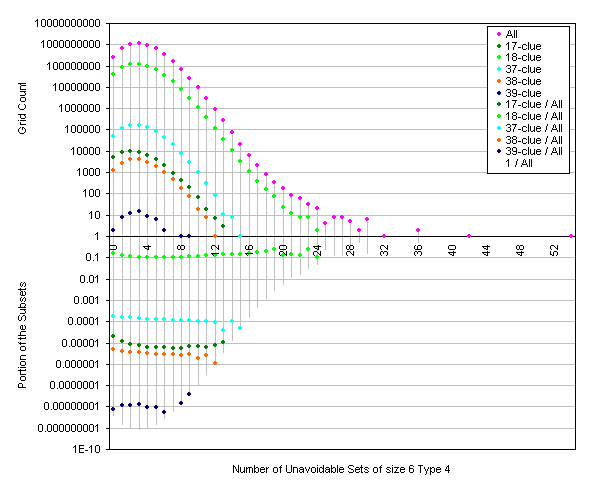 The smoothness of the proportion explains the

flattening

mentioned in the previous posts.



Grids with least UA



For the processed UA types (2-digit UA of size 4 and 6, and 3-digit UA of size 6) the top three grids are